Northern Focus: 10 reasons you should freelance in the North
As Tennyson once said, 'bright and fierce and fickle is the South/ And dark and true and tender is the North'. Although TCC has a base in London, we also have consultants that recruit for the North of England too. Whilst they may be a bit biased towards the North and all the amazing things it has to offer, we do concur that there are a number of reasons why Northern England could be the perfect place for our freelancers to explore.  If you are a bit bored of the London scene and want a fresh new city to explore, then why not take the plunge and relocate to Manchester, Leeds or Yorkshire? We guarantee you'll learn a lot that you may not have expected…
There are miles of breathtaking scenery and beautiful locations to get your creative juices flowing and provide that much-needed inspiration for your next project.

With places like Gunnerside dales in Yorkshire, Hadrian's Wall, the Tyne Bridge, Durham Cathedral and Sunk Island you will be spoiled for choice for stunning locations. Whether you are on duty and wielding a camera or off duty in welly boots with the dog, the landscapes in the North are truly something to behold.

themountaingoat.co.uk

Are you a foodie? Northern England has a whole host of culinary delights to tickle your tastebuds. Whilst there are the standard gravy-covered chip recipes that you may be familiar with, there will undoubtedly be some local cuisine you are yet to sample.

Have you heard of scrap on chips? That is the remnants of batter scattered over a portion of chips to you and I. Or how about singin' hinnies? These are a type of scone that sizzles in hot butter which you can sink your teeth into. Or there's traditional stottie cake, which is a round, doughy loaf of bread typically filled with ham and pease pudding to a Southerner. Either way, there is a whole world of food up there just waiting to be discovered!

tripadvisor.co.uk

Leeds International Film Festival – why not be in the hub of this event when it kicks off? Reaching its 3rd decade, this festival offers a range of cinematic delights with highly anticipated titles alongside classics from cinema past.

The food pop-ups, live music, digital and tech breakthroughs and the obvious film screenings mean LIFF brings a wealth of culture and tourism to Northern England. Celebrating global filmmaking culture over 15 days that close to home? Who would say no?

leedsconfidential.co.uk

Resources such as Northern Film and Media can assist with nurturing local talent and provides access to a broad location library and information on local contacts and accommodation.

Being a freelancer has its perks, and moving into a new area can take some adjusting to, which TCC and Northern Film and Media completely understand. That's why they offer a hand when you're settling in, and with TCC behind you, you can become a fully fledged Northern freelancer. Whether you're an Editor or Motion Graphics Designer (and everything in between) you'll love the freelancer vibe… you'll just need to practice that accent!


northernmedia.org

Speaking of accent, you can revel in your Southern-sounding mellifluousness while surrounded by that famous Northern twang – and pick up some new vocabulary along the way.

We had heard of some of the Geordie phrases such as bonny (beautiful) and aye (yes), but have you heard of the following – you learn something new everyday:
Clamming: Hungry
In a fettle: Bad mood
Jarg: Fake
Antwacky – Old fashioned

giphy.com

It's a real money saver compared to London! This one may sound obvious but it doesn't stop it from being a logical component of moving to the North.

In March 2015, rental payments in London averaged £1443 whereas outside of London they averaged about £730…that's almost double for the privilege of saying you're a Londoner! Think of everything you could do with that spare money…Some new kit would be nice!

which.co.uk

Some of the most iconic British productions have been made in the North. Manchester has been used as a setting for many TV programmes with its industrial past, quirky cultural modern atmosphere or working roots being used as inspiration.

The city has had a long heritage of producing programmes at various studios, most notably at ITV's Granada Studios and Media City (along with the BBC's previous New Broadcasting House).
Victoria, Coronation Street, Shameless (James McAvoy's big break), Waterloo Road, Top of the Pops (epic!), Countdown (pre-Jimmy Carr) Red Dwarf and Fresh Meat.

TCC freelancer, John West

Think of the sports scene – you'll finally be able to weigh in on the Rugby League versus Rugby Union debate!

If you're on the side of Rugby Union, prepare to hear about the 1954 match between Warrington and Halifax which had the biggest attendance of any kind or code in the Northern Hemisphere (over 102,000 although some say it was closer to 120,000!). It may be worth reassessing which side you're on…

Halifax RLFC

There is a fabulous entertainment scene for those interested in the arts.

The West Yorkshire playhouse is the largest repertory theatre in the UK outside London and Stratford that is incredibly popular. There is also the Museum of Science and Industry and we cannot forget the legendary music that comes from the North from the likes of the Buzzcocks, Stone Roses and Oasis.

Redferns

There's a much slower pace of life. When you consider city size, dynamism of economy and walking speed of citizens in London, we are one of the fastest cities in the world, with an average walking speed of 4mph. And its getting faster.

With the success of the Facebook group 'I Secretly Want To Punch Slow Walking People In The Back Of The Head' isn't it about time you took a breather? The constant acceleration of Southern life can be tiresome; why not explore the antidote to the frantic pace of modern life with the Northern style of life in the slightly slower lane?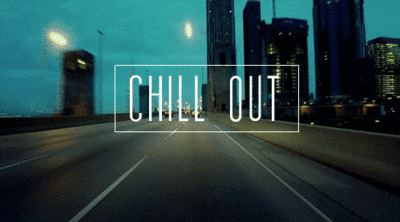 If you do feel like a change of scenery and are considering a move to North, speak to our Northern-based Senior Consultant, Sarah Dodds, who can discuss the freelancing opportunities with you. We take all disciplines ranging from Production, Post Production and Animation – contact Sarah on +44 (0)161 300 8948 or sarah.dodds@stagingdshost2.wpengine.com for more information.